Dubai is a vibrant hub for domestic and foreign investment in the business world. Being crowned as one of the fastest-growing economies in the world, it is known for its excessive luxury and high-tech facilities. Apart from this, the tax-free status, friendly laws, and strategic location all justify the hype that business set up in Dubai holds.
Are you an investor who is looking forward to start a business setup in Dubai?  Then this guide will help you through.
Cost of Setting Up a Business in Dubai
The business setup in Dubai's cost structure varies depending on the business activity opted to enjoy a low-cost business setup in Dubai, it is better to go seek a professional consultant.
Such professional consultants would break down the proper Dubai business setup cost for you and make your work easier. The below table highlights the respective prices.
Incorporation
Duration
Price (AED)
Company Type
Corporate
Tax
VAT
Accounting
Professional Firm
1-2 Working Days
12,000
Mainland (DED)
0%
5%
Yes*
Holding Company
5-6 Working Days
12,900
Free Zone
0%
5%
Yes*
Dubai Silicon Oasis Free Zone
5-6 Working Days
12,900
Free Zone
0%
5%
No*
Commercial Company
1-2 Working Days
14,000
Mainland (DED)
0%
5%
Yes*
Branch of a Foreign Firm
3-4 Working Days
16,000
Mainland (DED)
0%
5%
Yes*
JAFZA
4-5 Weeks
55,000
Free Zone
0%
5%
Yes*
The freedom of hassle-free business incorporation has paved numerous opportunities for SMEs. Have a glance at the Initiatives taken by UAE for SMEs to understand the same.
Types of Company Setup in Dubai – Based on Jurisdiction
Dubai provides businesspeople with various establishment zones to set up their businesses.
Mainland
In Dubai, all business entities that come under commercial, professional, and sole establishment registered under the Dubai Economic Department (DED) are known as Dubai Mainland License. They can conduct business in any part of the UAE or beyond, and with the approval of the relevant authorities, the mainland company formation in Dubai becomes complete
In Dubai or the UAE, mainland companies can trade with other mainland companies. 
One of the most profitable options available to investors is the mainland.
The regulations of the Dubai mainland business are in such a way that it requires a local guardian (individual or an entity) is chosen as part of the procedure to hold 51% of the claims.
Businesses may also open branches in other regions of the Emirate and the country.
There are no restrictions on the number of visas that can be obtained on a mainland license. However, it depends on the office space and size.
Free Zone
There are more than 30 free zones in Dubai with specialized commercial operations, making the process of Dubai free zone company formation simpler for investors to make a move and invest. These areas are designated jurisdictions that concentrate on particular or pre-defined commercial activity.
A free zone Company in Dubai is a special economic area where an investor can have special tax fee status, and trade conditions are such that any investor can manufacture.
This allows the business owners to have 100% business ownership. In addition, several tax advantages and 100% repatriation are some important benefits.
There are no currency regulations of any kind in UAE-free zones.
Free zone companies are allowed to do business within the jurisdiction of the particular free zone and outside the UAE.
Offshore
An offshore company is a legal entity incorporated outside the investor's home country. The company does not operate inside the country in which it is incorporated. One of the categories that established business investors frequently choose is offshore. JAFZA is a popular offshore location in Dubai, and JAFZA offshore company set upholds a lot of advantages. 
Little or no tax and international status are some of the crucial criteria that catch the owners' interest.
Investors that wish to protect their assets and money from rivals or benefit from tax exemptions frequently prefer the offshore location.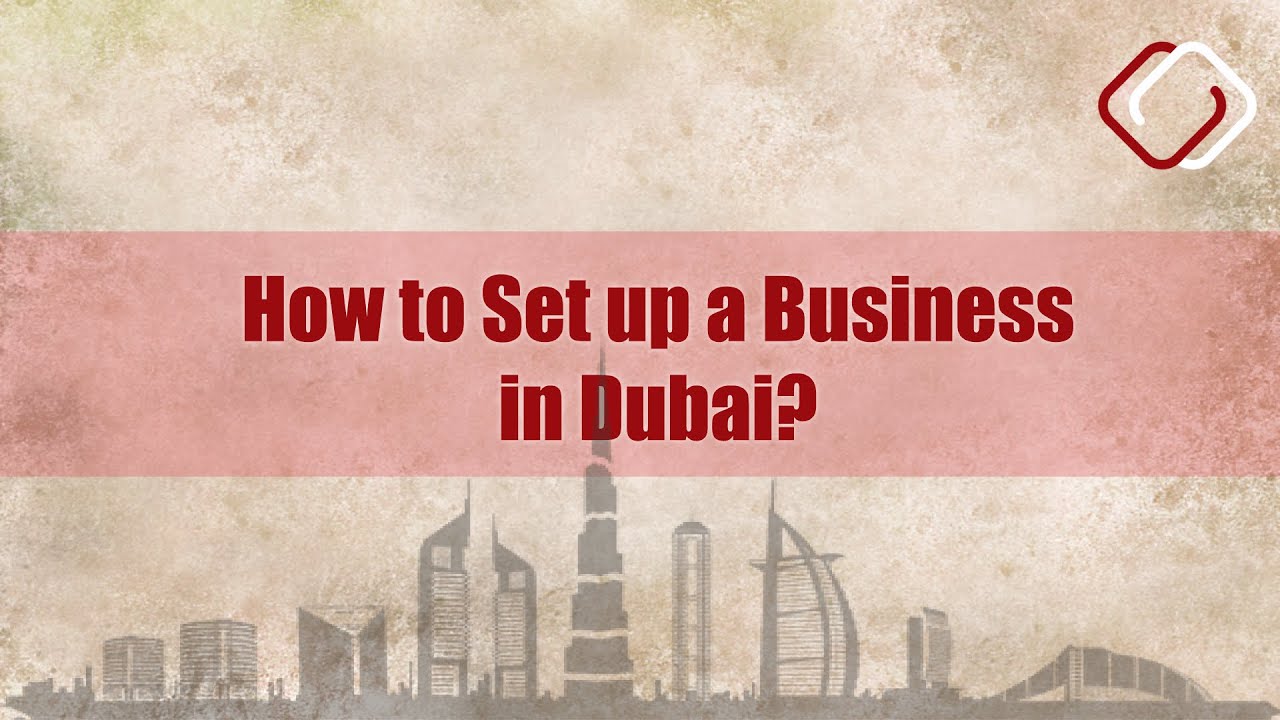 Advantages of Company Formation in Dubai
Company formation in Dubai comes along with a long list of benefits, which includes:
No limitation on visa
Easy office space availability
Excellent tax benefits
The entire business setup process is hassle-free and quick
Immigration facilities are trouble-free. 
No restrictions on global hiring
Excellent opportunity for business expansion geographically or in the diversification aspect.
If you own a company on the mainland, you get opportunities to take up government projects
Many designated and pre-defined zones are known as free zones for the ease of business
Regarding free zones, foreign investors need not find a UAE national sponsor for company formation. Foreign ownership is possible irrespective of the nationality of the investor.  
The companies are eligible for full repatriation benefits. And this includes profits and financial assets.
Documents Required for Setting up a Business in Dubai
The generic set of papers to be submitted for setting up a business in Dubai involves:
Filled application form
Identity and address proofs of the business shareholders & investors
Business plan
Memorandum and articles of association
Process of Business Formation in Dubai
If you want to grow your company internationally, business formation in Dubai is a fantastic choice. Being aware of the benefits, constraints, and procedure is vital for business investors.
Undoubtedly, it is difficult for novice investors to comprehend the entire legal process. As a result, to facilitate the same, most business professionals choose to contact other business experts. For your convenience, we have here put forth the process in a simpler way.
The steps to be followed are highlighted below:
1. Select A Trading Name for Business
Although choosing a company name may seem simple, it is not always the case. First, you must realize that your trade name serves as the company's public face, so do your homework and investigate the competitors before settling on one.
2. Finalize the Type of Business Structure
The next stage is to decide on the form of a corporate entity, which is completely dependent on the capital amount and the number of shareholders.
3. Drafting & Submission of the Relevant Documents
Next, the documentation process is to be cleared, marking the incorporation process's completion.
4. Obtain the Necessary Approvals
The paperwork is submitted to the government agency, which makes the decision on issuing the license. Double-check the papers and fix any faults if there are any rejections.
The Ministry of Labor (MoL) also issues an establishment card in addition to the business license
5. Open a Bank Account
Finally, you must create a corporate bank account to conduct commercial operations effectively. The procedure requires a director and shareholder; however, the criteria may vary from bank to bank.
Opening an offshore bank account in an offshore jurisdiction would be necessary if it is offshore.
As a result, collaborating with specialists pays off because it streamlines the process. Commitbiz is one of the best business setup companies in Dubai that has assisted innumerable business professionals in transforming their business dream into reality.
Business Setup Services in Dubai
The economy saw a huge rise thanks to Dubai's ongoing surge in business establishments. In turn, the number of business incorporation increased, increasing the need for several additional complementary business setup services in Dubai. A few of the services that are popular choices include:
If you are looking forward to assisting, please discuss it with our experts. Contact us now-we'd be glad to support you!
Frequently Asked Questions (FAQs)
What is the corporate tax in Dubai?
Dubai's corporate tax is 0%
What are the major business licenses in Dubai?
The major business licenses in Dubai include:
Industrial License
Commercial
Professional
Tourism
Agricultural
Occupational
What is the statutory tax rate in Dubai?
The statutory tax rate in Dubai is 9% for income exceeding 375,000 UAE Dirhams ($102,000)
Who is eligible for a local sponsor in Dubai?
The individual has to be a UAE national and should be above 21 years & can be a professional, business owner, or government employee.
Which is the common business structure in Dubai?
Limited Liability Company (LLC) is the common business structure in Dubai.
Can a branch office be incorporated in Dubai?
Yes, one can incorporate a branch office.
How long it will take for a free zone company establishment?
It will take around 4 to 6 weeks.
Does Dubai have an offshore location?
Yes, JAFZA is Dubai's offshore location.